BIOGRAPHY
Lindsay Beach is a professional bassist, Jazz and session musician based in Sydney, Australia.
Born on the Northern Beaches of Sydney, Lindsay began to play at age 13 in a band with school friends. Through his teens he began to take music more seriously as he was exposed to the extensive lineage of the instrument through several talented and inspiring tutors. His first exposure to jazz was through fusion music and his first bass hero, Jaco Pastorius. It wasn't until hearing the Bill Evans Trio and the revolutionary playing of Scott LaFaro that he became exposed to more traditional, acoustic jazz and began to immerse himself in the art form.
Upon finishing high school, Lindsay was accepted in the prestigious Jazz studies program at the Sydney Conservatorium of Music where he learnt from bass luminaries, Craig Scott and Ron Philpott as well as studying with prominent Sydney Jazz identities and educators Judy Bailey, David Theak and Mike Nock amongst others.
Graduating in 2010 with a Bachelor of Music specializing in Jazz performance, Lindsay set upon creating a career in music centered around his love of improvised music as well as burgeoning appreciation of contemporary Rhythm and Blues and the significant role the Bass Guitar plays in the genre.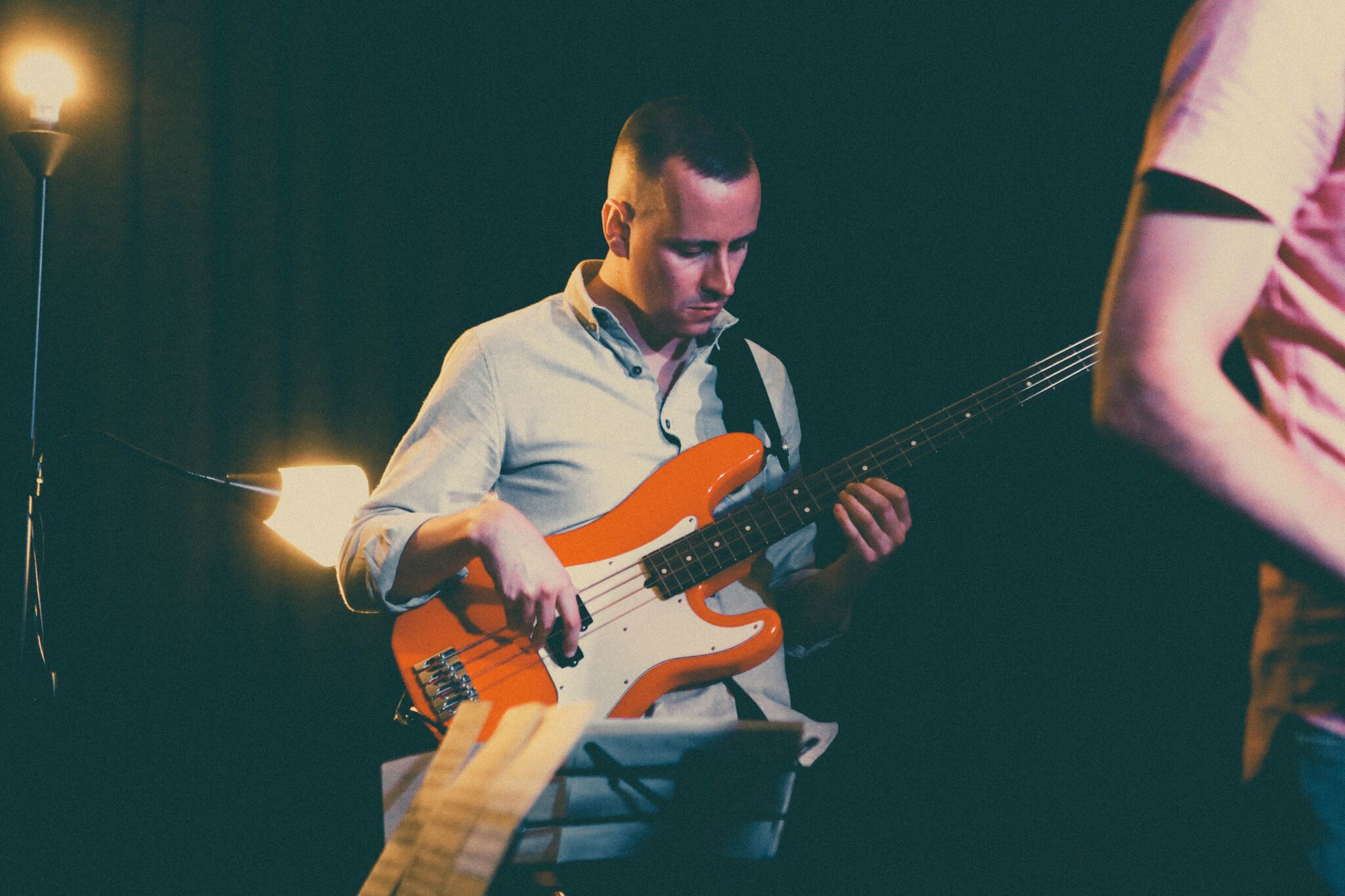 As well as being active in the Sydney Jazz scene, Lindsay has also gained extensive experience in the corporate and events music scene and has been a long time member of one of Sydney's premier events bands, The Usual Suspects. He has performed at well over 500 functions and has formed many professional relationships with musical talent agencies and as well as being a sought after recording and session musician.
Throughout his studies and professional performance career Lindsay has always been involved heavily in music education and is a strong believer in the beneficial role that music education, learning an instrument and school band programs can build confidence and have a positive impact on a students academic studies. He has worked for schools in a number of different capacities and with students all across Sydney. He aims to provide high quality instrumental tuition and to foster a lifelong interest and appreciation of music by his students.
Lindsay continues to push his musical boundaries and development as well a keen interest in providing musical resources to the Bass Guitar and wider musical community. Lindsay also currently hosts a monthly Jazz jam session at the Gaelic Club in Surry Hills, Sydney. More information can be found here: https://www.facebook.com/gaelicjazz/